ZING!

Film veterans SHIRLEY MacLAINE, SHIRLEY TEMPLE and CATHERINE DENEUVE have joined the list of stars criticising socialite PARIS HILTON, because they believe the hotel heiress does not deserve her film roles.
MacLaine, 71; Deneuve, 61; and former child star Temple, 77, join country singer GRETCHEN WILSON, JON BON JOVI, SHARON OSBOURNE and designer VALENTINO GARAVANI, who have all admitted disliking THE SIMPLE LIFE reality TV star.
TERMS OF ENDEARMENT star MacLaine scathes, "She just shops and turns up to parties.
"So she wears pink and has blonde hair and suddenly calls herself not a starlet or an ingenue - no, according to Paris, she is a movie star.
"It irritates me. In my day, you had to really work. It took BETTE DAVIS seven years of hard slog to reach the point where her name was above the title on a movie."
Temple adds, "(Paris) is stealing the thunder from really talented actors who have learned their craft."
Meanwhile, French beauty Deneuve asks, "Who is she but a provocative young Barbie doll?"
That was an insult to Barbie, Miss Deneuve!
(Contact Music)
(21) Your Two Cents Go Here





SOMEBODY GETS BURNED!


This story is freakin' hilarious!
'Eddie Murphy's wife, Nicole, may have filed for divorce from the "Beverly Hills Cop" star-but she and her new beau still aren't averse to dropping Eddie's name.
Nicole and businessman Alan Daniels, whom she's dating, came looking for a good time at Tuesday's Bunny Chow party at Cain.
Finding all the dance-floor tables occupied, Daniels informed one of his fellow patrons, "I want your table."
The patron said no, to which he responded, "Don't you know who we are?"
Another pal piped up, "She is Eddie Murphy's wife."
A surprised staffer muttered, "Not anymore she isn't."
After an awkward silence, the table's occupants shifted to the bar.
That was a good thing for the owners of Cain. We hear that Daniels may be a big investor in a possible spinoff of the club, keeping with the Genesis theme, a restaurant named Abel.'
(NY Daily News)
(0) Your Two Cents Go Here





LE SIGH


I just couldn't resist. I'm officially in love. Can you believe he's 38? Meh, doesn't matter! Catch CSI tonight, but after the OC!
(0) Your Two Cents Go Here





GWYNETH AND CHRIS ADD ANOTHER FRUIT TO THEIR BASKET?


According to Star Magazine, Gwyneth Paltrow and Chris Martin are expecting another child together!
'As Star reported in January, Gwyneth, 33, and Chris, 28 - who first met in London in October 2002 and tied the knot in Santa Barbara, Calif., on Dec. 5, 2003 - had been thinking about giving daughter Apple, 16 months, a little brother or sister to play with when fate stepped in. "Gwyneth is 99 percent sure this baby was made in one of Chris' dressing rooms," claims the friend, who tells Star the new addition was likely conceived backstage at one of the music festivals that Coldplay played in England this summer.
"Gwyneth is trying to contain her excitement about having another child, but she's incredibly happy," says the friend. "She says this pregnancy puts a lot of things in perspective." That may include her work schedule, which lately has included promoting Proof (she has three more movies slated for release). But she made it clear when Apple was born that she puts mommyhood first!
Having a new baby on the way is icing on the cake for Gwyneth and Chris. "She just beams when you ask her how married life is," a source close to Paltrow tells Star. And the couple's friend adds that the pair "wants a boy be cause it would mirror Gwyneth's childhood, when she was big sister to her younger brother, Jake," now 30. If the baby is a boy, says the source, Gwyneth wants to name him after her beloved father, film director Bruce Paltrow, who died in 2002 of complications from cancer at the age of 58.'
(2) Your Two Cents Go Here





BECAUSE I LOVE YOU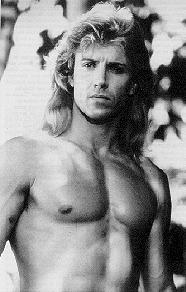 This Wolf Larson picture is dedicated to Sir Geordan of Bluegrass.
(0) Your Two Cents Go Here





EYE CANDY TIME!


I was craving something sweet, so I went to the market for confection and look what I got! Bonbons for everyone!

Wentworth Miller-Cute yet a bad boy!


Patrick Dempsey-Holy orgasm!


Cillian Murphy-I'm digging the scholarly look!


George Eads-He can 'anal'yze me anytime!<---;)Emily


Matthew Fox-Again: Do me!


Orlando Bloom-Need I say more?


Heath Ledger-The reason why I want to move to Australia.


Ryan Phillippe-One hot daddy!

(5) Your Two Cents Go Here
I SMELL BIRTHDAY SEX!

Happy birthday to cuteness Hilary Duff who turns 18 today! I was going to throw her one of my famous parties, but then I realized that her and Joel probably have another party in mind. An all-night sex party. Now that she's legal, they can have all the sex they want without Joel having to go to jail! Hurrah!
(0) Your Two Cents Go Here





TALK TO THE HAND, VALENTINO!


Holy self-tanner, Batman!

Valentino has this to say:
'"Today you see Julia Roberts and Cameron Diaz running around looking unkempt in jogging trousers, they look like bag ladies, like homeless people. In the past you never saw that," Valentino was quoted as saying by weekly paper Die Zeit.
"In the past, actresses had to commit in their contracts to appear in public like stars when they left their homes."'

Bitch, please! You're not very clever. Celebrities, just like the rest of the world, usually do look "unkempt" in "jogging trousers" because they're "running around" you big idiot! I guess you're forgetting that Julia wore the beautiful black dress you once designed when she won an Oscar for Erin Brockovich and Cameron is at least getting laid, you loser. Now drop down and give me 20!
(Yahoo News)
(3) Your Two Cents Go Here





BENNIFER 2.0 ARE HAVING A GIRL *OOPS*



So I was watching Leno last night and Jennifer Garner, who is seriously such an adorable and down-to-earth girl, inadvertently revealed the sex of the baby.
"We have one or the other for sure," replied Garner, who is married to her "Daredevil" co-star Ben Affleck. Later in the show, Garner seemed to refer to her baby bump as a "she."
"You can just start to feel really pregnant. Like you are the hugest person on the face of the planet. ... And then I felt just bigger and bigger like she ..." Oops. Garner put both hands over her mouth.
The 33-year-old actress stars as Sydney Bristow on ABC's "Alias," which returns Thursday for its fifth season.
Garner's pregnancy was written into the show, even though her character is a globe-trotting spy.
"My stand-in has a little bump. My stunt double has a bump, and the other day I walked in, and my stunt double just looked a little different to me and I said, 'Did they graduate your bump?' ... And she said, 'Yeah, we went to a bigger bump."'
Garner and Affleck were wed in June. Their baby is due around Christmas.
The Brunette send them her love and a Banian Summer Day Quilt from Tutti Bella.

(Newsday)
(0) Your Two Cents Go Here





THE iPOD NANO GETS SASSY


According to Yahoo News, three weeks after introducing the pencil-thin iPod Nano portable music player, Apple Computer is reportedly ready to respond to complaints about defective screens.
"The Wall Street Journal reports Apple will offer to replace the screens that cracked too easily. Users have been posting complaints on the Internet about cracked screens and scratched cases.
Apple has high hopes for the Nano music player designed to replace the iPod mini and the product, which sells for about $200 and up. It has received largely favorable reviews.
A spokesman for Apple tells the Journal that the problem has affected less than 0.1 percent of the devices shipped.
Last quarter, Apple sold more than six million iPods, the market's leading portable music player."
I don't have a great feeling about the iPod's grandchild. The smaller it is, the more dainty and problematic. Meh, who am I to judge? I'm only 5"2.
(0) Your Two Cents Go Here





C TO THE A TO THE M TO THE E TO THE L


TOE!

(Perez Hilton)
(1) Your Two Cents Go Here





WE JUST DIDN'T SEE THIS COMING!


Not!

"The WB has suffered its first romantic casualty of the season. Newlyweds Sophia Bush and Chad Michael Murray, who also play a couple on the hot soap "One Tree Hill," are separating just months after getting married. "This is a difficult and unfortunate situation," Sophia told "The Insider" in a statement. "I am glad this is being resolved sooner rather than later." Chad, who plays Lucas Scott on the series, added, "This is a very difficult time for me." The two met on the set of the show and Chad made quite the romantic gesture when he proposed to Sophia with close to two dozen bouquets of roses, a gazillion candles and a message spelled out in lights. They wed in a seaside ceremony in Santa Monica, CA, in April. No word yet on how this split will affect their on-screen characters' relationship."
Me thinks this is getting a little out of control. Celebrities have no idea what marriage is all about and how serious it is. Anyways, I don't really watch One Tree Hill but I know Sophia Bush's character is somewhat of a jezebel, but she's a Theta, I'll giver her that. Us Theta's have to stick together through think and thin. Chad Michael Murray should just quit his job and work at Harvey's because he stinks. See? We stick together!
(The Insider)
(2) Your Two Cents Go Here





THIS IS GOING TO BE YUGE!


Donal Trump and daughter, er, wife Melania Trump are epecting their first child together!
"The baby is due in the spring," said Foerderer, adding that the child's gender is not yet known.
It would be the first child for the 35-year-old model and commercial actress, who lived with Trump for three years before they exchanged vows in January.
Melania, who has appeared in numerous print ads and graced the covers of Vogue and British GQ magazines, is Trump's third wife. He has four children from his previous marriages: Donald Jr., 27; Ivanka, 23; and Eric, 21, with first wife Ivana Trump, and Tiffany, 11, with second wife Marla Maples.
Trump and his Slovenian-born bride were married in Palm Beach, Fla. The setting for their opulent reception was Trump's $42 million Versailles-inspired ballroom at his Mar-a-Lago estate and club.The New York Post, which first reported the news about the pregnancy, said the mother-to-be planned to spend time recuperating at Mar-a-Lago after giving birth."
Well, I'm thrilled for them but I can't help but shudder to think that this woman actually had SEX with him....eeek.
(4) Your Two Cents Go Here





KILL BILL 3 IN TEN YEARS


Well, it looks as though I'll probably have a kid by the time I catch Kill Bill VOL III at the local cinema.

It turns out that the story will focus not on The Bride, played by Uma Thurman, but her daughter.

'Director Quentin Tarantino wants a fresh plot based around a new character, the young child of The Bride.

Tarantino says, "I'd have to wait about 10 years. Uma's got to get 10 years older, the little girl has to grow up and everything. Then we'd do the next chapter in the Kill Bill series."'

(Contact Music)
(0) Your Two Cents Go Here





KEVIN FEDERLINE QUOTE OF THE DAY



"My son is a gangsta, man! The first time I held him in my arms, he peed on me! I had to change my shirt!"

E! Online
(0) Your Two Cents Go Here





DEMI MOORE MARRIES KELSO


According to Us Weekly, Demi Moore and Ashton Kutcher finally tied the knot Saturday night.

'Us Weekly is the first news outlet in the world to report that Demi Moore, 42, and Ashton Kutcher, 27, got married Saturday night at a Beverly Hills home in a ceremony in front of more than 100 of their closest friends and family, according to several sources close to the couple. ''It was very last minute,'' one guest told Us. Kutcher's publicist declined to confirm the nuptials, and when asked to confirm the wedding, Moore's publicist Stephen Huvane simply declined comment to Us.

Standing before a crowd that included actors Bruce Willis and Wilmer Valderrama, actress Lucy Liu, Moore's three daughters and their closest family and friends, the couple, followers of the ancient spiritual practice of Kabbalah, exchanged vows in a brief but traditional ceremony. ''Most everyone was dressed formally,'' a source at the wedding told Us.

It is the third marriage for Moore, who separated from her second husband, actor Bruce Willis, in 1998 (she was married to musician Freddie Moore for four years in the early 1980s). It is the first walk down the aisle for Kutcher, producer and star of the MTV reality show Punk'd and former star of Fox's That '70s Show, who dated actress Brittany Murphy before he began dating the veteran film actress Moore in early 2003.'
(0) Your Two Cents Go Here





4 8 15 16 23 42


SPOILER!!!
Locke and Kate finally get inside the hatch, which Jack is totally against. Jack follows to find no sign of Kate but he sees Locke being held at gunpoint by a man whom he recognizes from his past.
In flashbacks, we see how Jack miraculously saved a woman named Sarah - the same Sarah he ends up marrying - and get a better understanding of his journey from man of science to man of faith.
Meanwhile, back on the island, while searching for Vincent, Shannon has a creepy encounter with Walt - who was last seen being taken by the Others out on the open ocean. He tells her to be quiet and then disappears as Sayid shows up. Sarah tells everyone what she saw and they basically think she's going crazy.
Basically, I'm still in love with the show and the whole cast. Sometimes, I wish I were stuck on the same island with Jack. There's something so hot about a tattoo-covered doctor. But honestly, he's not the only reason why I love the show.
(0) Your Two Cents Go Here





Y'ALL COME BACK NOW, YA HEAR!?


Sorry, I hate to say that I will not be posting today, little ones, for I have a zillion of things to do! Posting will resume tomorrow, but I'd like to include a little clue about me...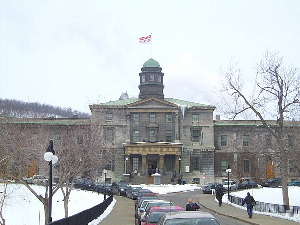 (0) Your Two Cents Go Here
TRENT REZNOR IS SEXY


Hi, can you kiss me please?
(0) Your Two Cents Go Here





LOST SEASON PREMIERE TONIGHT!


Y'all...I'm excited!
(0) Your Two Cents Go Here





GORGEOUS GEORGE ISN'T GORGEOUS


I don't know who this cheeseball is, but he sure gets lots of prank calls. This video is about 10 minutes long and is a little slow at the beginning but it starts to pick up. It's worth watching!
(0) Your Two Cents Go Here





STAR JONES IS THE NEW GRIMACE!



Ba-daba-ba-ba! I'm lovin' it!
(0) Your Two Cents Go Here





APPLE IS GHETTO AND GWYNETH IS NUDOPHOBIC


(BANG) - Gwyneth Paltrow's baby daughter Apple is an R'n'B fan.
Although dad Chris Martin fronts British rockers Coldplay, the 16-month-old tot prefers hip-hop.
Gwyneth revealed: "She loves R'n'B music - if Jay-Z comes on she starts dancing!"
The Hollywood actress has also admitted how Apple helped her get over the death of her beloved father, Bruce Paltrow, who passed away in 2002.
She explained: "When Apple was born the sadness was lifted. It felt like a blessing. Our family had been through so much - she really just lifted our hearts."
Meanwhile, Gwyneth has told how she was shocked by her first encounter with nudists.
The Oscar-winning star revealed she was horrified when she met a naked family while on holiday with her parents as a teenager.
She said: "My parents suggested my brother and I spend an afternoon with a nice family they had met.
"But when we got there they turned out to be nudists. My brother and I were really shocked."

Apple's so hard-core! She's like, listening to "99 Problems" on her Ipod Flea (well, it's going to get smaller before you know it!) while eating her tofu and alfalfa ice-cream and she's like "I got 99 problems but a bitch ain't one". And in a few years, her father's going to be like "Make trade fair, Apple!" and she's going to be like "N*gga, please!" Loves it!
(MSN News)
(0) Your Two Cents Go Here





PINK IS THE NEW BRIDE


Bad taste, much?
(0) Your Two Cents Go Here





OH, SNAP!


Fashion guru VALENTINO GARAVANI has launched a scathing attack on socialite PARIS HILTON, labelling the hotel heiress "vulgar" and "not even pretty".
The Italian fashion designer "shuddered" when New Yorker magazine reporter MICHAEL SPECTER suggested Hilton may wear a Valentino dress for her forthcoming marriage to Greek shipping heir PARIS LATSIS.
Valentino, 72, scathes, "No, I don't like her. She is marrying the son of a friend of mine. They have billions.
"She is vulgar, and she is not even pretty.
"The Hiltons, they have nothing."

Amen, Valentino, amen!

(Sify)
(2) Your Two Cents Go Here





WHAT THE FUG?


Umm....who is this and why is she wearing medical gauze strips at the Emmy's? Maybe she was on her way to her OB/GYN and she decide to stop by and say hello? Perhaps she was on her way to the salon to get a brazilian? Maybe gauze strips are in and Vogue forgot to mention it?
(1) Your Two Cents Go Here





YOU KNOW YOU'VE HAD WAY TOO MUCH PLASTIC SURGERY WHEN:


(0) Your Two Cents Go Here





PLEASE LEAVE YOUR COMMENTS!


The Brunette wants to hear what y'all think about her site. She'd promise to buy you wonderful things like candy, expensive cars and elephants, but who doesn't have all that?
(6) Your Two Cents Go Here





TEE-HEE!



I love Hilary and Joel but I just couldn't resist.
(2) Your Two Cents Go Here





APPLE WANTS TO BE LATINA



For Apple, Gwyneth Paltrow and Chris Martin's daughter, Spanish was the language of choice for her first word. Gwyneth disclosed in an interview with USA Today that the word was "agua", which is Spanish for "water". Gwyneth is trying to teach her more words in Spanish, saying "agua was her first word. She says a lot of words in Spanish, I speak to her in Spanish sometimes because I want her to learn."
Other words in Apple's blossoming vocabulary were also revealed in the interview. "She says 'chop, chop' for helicopter. She doesn't know that a helicopter and airplane are two different things. She says 'Mama' and 'Dada' She says, 'Check it out' For hummus, she says 'hummy'."
Apple's personality is also emerging: "She's not very patient, which she gets from me. But she also has this showman, comedian little side. She does these funny things to make you laugh, which reminds me of my husband."
I speak spanish too! I can't wait to I babysit little Apple so I can teach her to say cute things like "te picas el culo" and "cara de mierda" and my favourite, "tu madre es puta y pendeja"! Yay!
(Female First)
(0) Your Two Cents Go Here





I SEE DEAD PEOPLE


*shudder*


*mommy!*


Ok, so immediately after looking at these abhorrent pictures, I booked an appointment with the best psychiatrist in the city and she told me something I already knew from the start. I'm afraid of the elderly. Now if you excuse me, I'm going to hide under my bed and pray to my dear Lord Almighty that old Chestica Simpson and old Nicole Kidman won't find me.
(Worth 1000)
(2) Your Two Cents Go Here
Sillyness, Glamour and Hedonism

DISCLAIMER
Burberry Brunette is all about festivity. The content that is published contains rumors, speculation, assumptions, and factual information. Postings may contain erroneous or inaccurate information. The owner of this site does not insure the accurateness of any content presented on Burberry Brunette.


ABOUT MOI
Age: 21
Sex: Femme
*Burberry Brunette*


I CAN'T LIVE WITHOUT
My Mac Powerbook, iPod, Diet Coke, Manzanilla Olives, Music, Nail Polish


I SIMPLY DESPISE
Smelly Utensils, Tickling, Soggy Bread


DESIGN BY



SCRIPT BY:
The Brunette



POWERED BY MAC

READERS
Get awesome blog templates like this one from BlogSkins.com
Get awesome blog templates like this one from BlogSkins.com